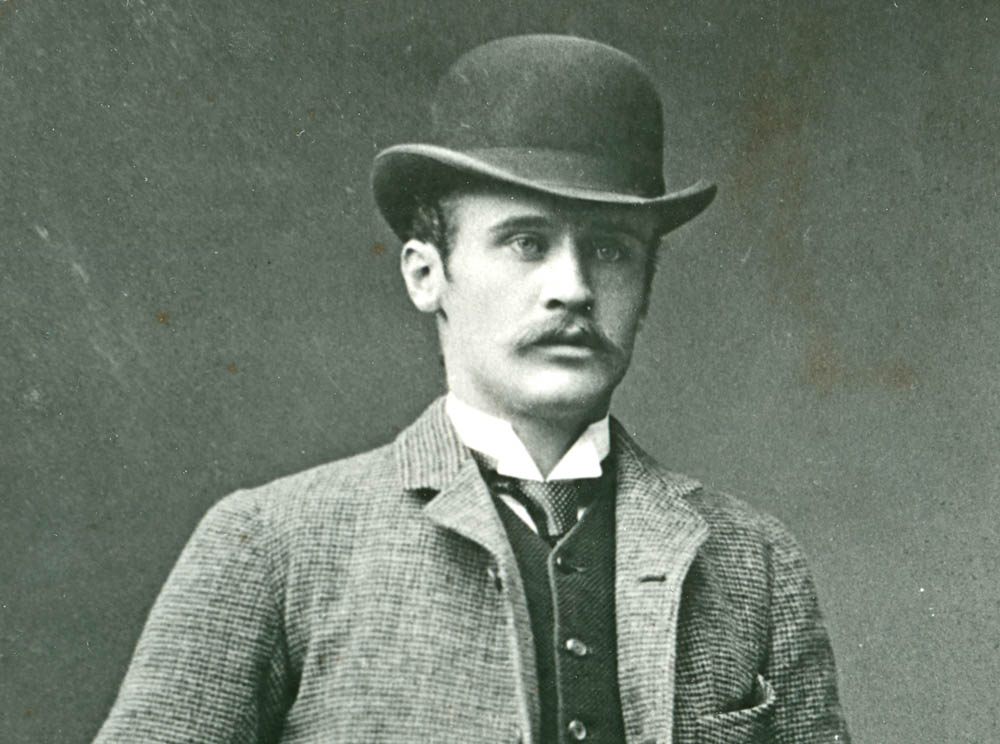 ---
Arthur Hjalmar Borgström was born in Helsinki in 1859, his mother was English and his father Finnish. The boy grew up a successful businessman and a lover of the arts. He moved to Hanko in 1888 and founded one of the city's first Finnish butter export shops.
---
In the middle of the western harbor there used to be a high rock. On its top stood the butter emperor Borgström's fairytale-like beautiful villa, whose windows opened up a view over the silo rocks to the sea, all the way to the horizon.
Arthur Hjalmar Borgström was born in Helsinki in 1859, his mother was English, his father Finnish. The boy grew up to be a successful businessman and a lover of the arts. He moved to Hanko in 1888 and founded one of the city's first Finnish butter export shops. Along with wood and paper, butter was Finland's most important export product for a long time. A large part of the butter exported to the west passed through the port of Hanko, mostly to Denmark and England.
Dubbed the Butter Emperor, Borgström developed the industry in many ways. He was involved in founding the Hanko dairy, tried different techniques and succeeded in creating a cream cooling method. When exports to the Hanseatic cities stopped, Borgström played a key role in establishing trade relations with Copenhagen. Gradually, the Finnish butter export companies merged into Valio, founded in 1906, which is said to have grown out of its infancy in Hanko. The international economic depression of 1929 interrupted the golden age of butter export, which is commemorated by Hanko's gallant granite tower from 1909.
Borgström enjoyed poetry, horse riding, tennis and sailing. Writer-journalist Karl August Tavaststjerna describes Borgström's sailing moods in his collection of short stories Marin and genre (1890):
? Is there really anything more lovely than a morning like this at sea? When you feel the cutter's melting hull alive beneath you, the rigging becomes elastic, the wind blows with its invisible force, and you feel as if the elasticity of the boat is transferred to you and you feel so healthy and supple, so carefree, as if you had nothing else to do but sail your whole life.
Tavaststjerna enjoyed the friendship of the Borgström couple. After moving away from Hanko, he missed the atmosphere of Borgström's villa, its library, its calming bookshelves reaching up to the ceiling and the view of the sea from the large windows. The longing was deepened by Tavaststjerna's desperate love for Borgström's beautiful wife, Aline. In the spring of 1897, the unfulfilled passion erupted into at least 70 poems, which Tavaststjerna sent to her muse. The open correspondence in Borgström's family circle did not break the gentlemen's friendship, because the Borgströms respected Tavaststjerna and his talent. From time to time, the love poems became wild and humorous:
"Would your pulse beat with me when the pulse of words reaches a staccato? My reason deprived of the power of my gentleness, ? I forget to feel like Plato."
A true picture of Aline's inaccessibility can be found in the poem set in the garden of the villa Trädgården.
"Your garden is ready on the rock over there, the hedge as thick as a wall blocks the view, the fruit tree there is quite hardened, exposed, defies the turbulence of the open sea."
And what Aline answered in her letters, Tavaststjerna "quoted" with the following words:
"The feeling of happiness has taken over me, but often, often, when I share the beautiful play with your words, then I allow the scent of your flowers, in the same way, their scent is of heaven rather than of earth... But loving you is another matter, such that I have no place for it. My be satisfied, now the game ends, at the place where the most beautiful memory remains!"
Tavaststjerna published her best love poems in her collection Laureate already in the same year 1897.
Another important guest of Borgström's villa was Jean Sibelius. Arthur Borgström met the master composer in 1892. Their friendship was mutual, as Borgström helped Sibelius in financial difficulties and Sibelius in turn supported Borgström's own work as a poet with comments, suggestions for changes and encouraging words:
? Your Pegasus will always gallop naturally.
Borgström's two poetry collections, Hägring in Swedish and Mirage in English, published in Copenhagen in 1910 under the pseudonym Vagabonden. A poem dedicated to Jean Sibelius False triste may very well have gotten his inspiration from Hanko's villa, where Sibelius visited in the summer of 1902.
When seated at my Steinway Grand The Maestro played one night, And Touched with his magician's hand The Tangents flowing light. -- The Steinway Grand vibrated to The chords' Majestic roll, And seemed as if 'twere mated to The music of his soul;

About friendship, Sibelius's only song in English survived. Its text is Borgström's poem Hymn to Thais, Hymn to Thaïs from 1909. In this poem in praise of timeless female beauty, Sibelius was attracted by its antique, heavy and passionate rhythms.
Thaïs, once Helen, of Zeus begotten Unforgettable, Unforgotten, Doom'd to pass deathless through new incarnation, Ever the Wonder of new generations. Thaïs, fair Thaïs, whose Mystic smile Still through ages us men doth beguile. Thais of Egypt and Helen of Troy, Essence Olympic and earthly alloy. Who saw Thee incarnate, shall ne'er forget Thee. Thaïs, I would that I never had met Thee.

Borgström's villa was destroyed in the winter war bombings. The tennis building designed by Tavaststjerna and the gunpowder cellar from the time of Swedish rule that were part of its grounds were demolished in 1999 to make way for the expansion of Länsisatama.
Text: Sampsa Laurinen, Photos: Hanko Museum, illustration: Roosa Kyllönen. Translations of the poems: Sampsa and Aino Laurinen
Sources:
Birgitta Ekström-Söderlund: In Hanko, like abroad Hanko museum Publication series no 22, 2003. Birgitta Ekström-Söderlund, Marketta Wall: In the beginning there was a port Hanko museum Publication series no 20, 2001. Tavaststjerna: Laureate Albert Bonniers förlag, 1897, pp. 180, 133, 177?178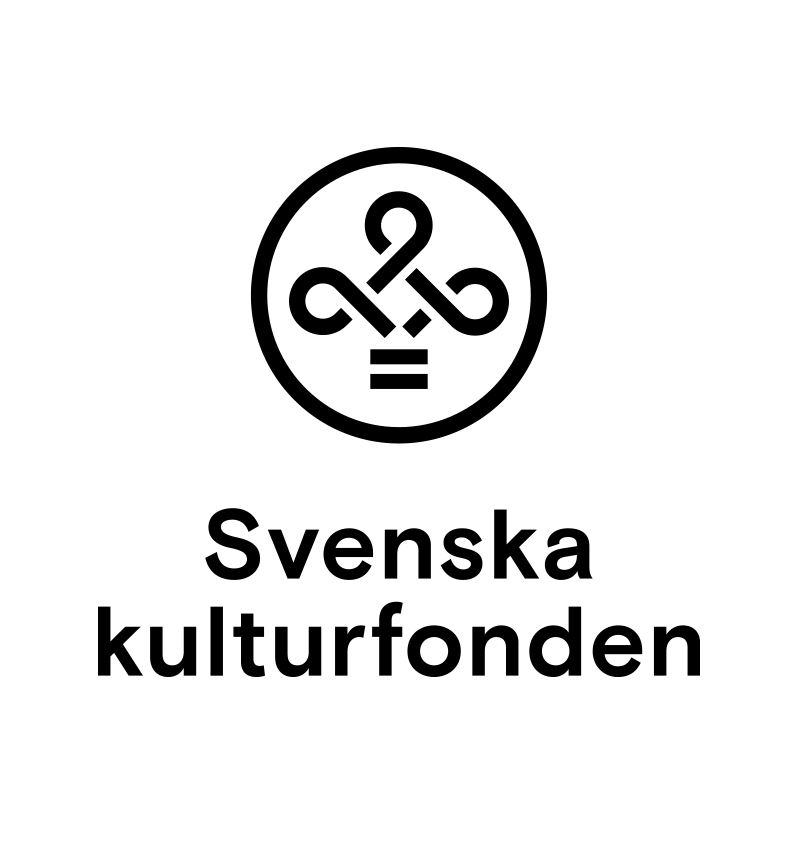 This story has been produced with the support of the Svenska Kulturfonden.