A journey to become an art lover
Pekka Lind's art collection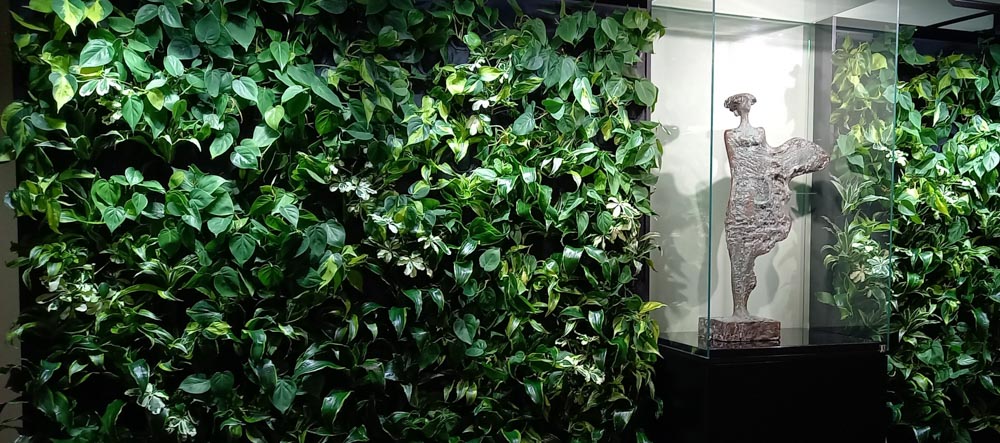 I have no artistic talent of my own. I could hardly even draw a stick figure. The greatest achievement of my artistic life has happened as a little boy in a well-known Finnish folk play, where I had to draw a "spider's picture" on Muttinen Aapel's wall board! That too required a lot of guidance from the older boys. To this day, I still don't know how I succeeded, because the audience just burst out laughing at the picture I drew with charcoal. It was definitely best for me to move from making art to the buyer side.

Getting started collecting art
I bought my first work of art when I was 14 years old, when I was a schoolboy in a summer job as a postman's assistant. It was sweaty work when the mail was carried in a leather bag with leaflets, letters, cards, etc. to the area of the postal district twice a day. I bought a painting depicting the Vanajavesi island landscape by an artist from my hometown with my salary money and got my mother's harsh barks!!! At the time, I had misused the summer earnings intended for paid vocational school for "complete futility", art. So collecting art started less successfully!
When I was a student, there were no financial opportunities to even think about acquiring art, but my interest in art remained when there were numerous museums, galleries and commercial art exhibitions in my city of study, Helsinki. It was good to learn about art and artists and their productions. The same desire to learn has remained throughout the decades. I have learned something, but there is still much to learn.
After I got a paid job after my studies, I started collecting art, albeit on a small scale and mostly related to decorating my own apartment. Over the years, through my collecting hobby, I got to know personally a large and ever-expanding group of artists, such as painters, sculptors, glass artists, ceramic artists, tapestry makers and jewelry artists. Over the years and decades, many artists have become very good personal friends through meetings and long-term customer relationships. I have often been able to talk freely with them about what they have wanted to describe or tell with their own artworks or what they themselves have experienced while creating each piece of art. The artists' own openings have significantly expanded what the work wanted to describe and tell.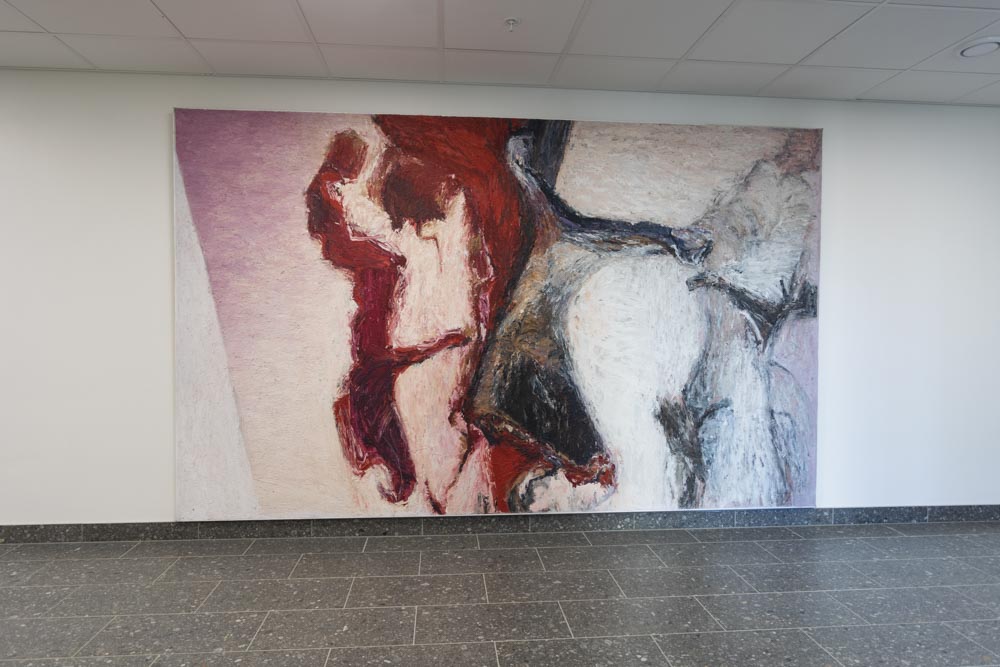 Photo: Sami Pulkkinen
Art collection at Vaasa Central Hospital
The idea of handing over the artworks to the Vaasa Central Hospital / Ostrobothnia Welfare Region first came about when I myself had to repeatedly resort to the care of the Vaasa Central Hospital. As a patient, I stated at the time that Vaasa Central Hospital's provision for art was very meager, if you don't count as art the high level of professionalism that the doctors and nurses and other staff showed in their work.
The end result, after lengthy stages, was an agreement to store artworks in the Ostrobothnia Welfare Region in the new H building of the Vaasa Central Hospital according to the choices made by the representatives of the Ostrobothnia Welfare Region themselves. Vaasa Central Hospital / Ostrobothnia Welfare Region had set the basis for the selection of works in advance that the artists of the works were mainly from Ostrobothnia and that the subject areas of the works were mainly related to Ostrobothnia. Due to these reasons, I have had to completely exclude a large number of well-known and respected artists from my own suggestions. Artists are now featured in selected works from Pietarsaari to Kristiinakaupunki and in between, the most significant part from Vaasa and its surroundings.
Photo: Sami Pulkkinen
I am happy and satisfied that I could and was able to be of help in getting art to be seen by patients, staff and visitors to the new H hospital. I hope that the art on display brings joy and satisfaction to each viewer, even in the most problematic health situations, and helps them to heal and enjoy themselves. My idea of saving and using the money reserved for art to purchase even more important machines, pallets and supplies unfortunately did not come true, but my joy that I have been able to help bring art to the new H-hospital is really great. It is also a thank you for the excellent care I have always received at Vaasa Central Hospital.
Collecting one's own art collection has been an interesting and highly pleasurable counterbalance to one's own gainful employment for several decades. How I have succeeded in the content and quality of the art collection is for everyone to consider personally, but I hope that at least for some of the patients and staff, art brings joy and good feeling and helps to cope even in difficult times.
I sincerely thank everyone who participated in the project for a long time for their excellent cooperation in managing things. Your work has been extremely important and invaluable.
THANK YOU!
Pekka Lind 
Master of Laws with court training 
Vaasa