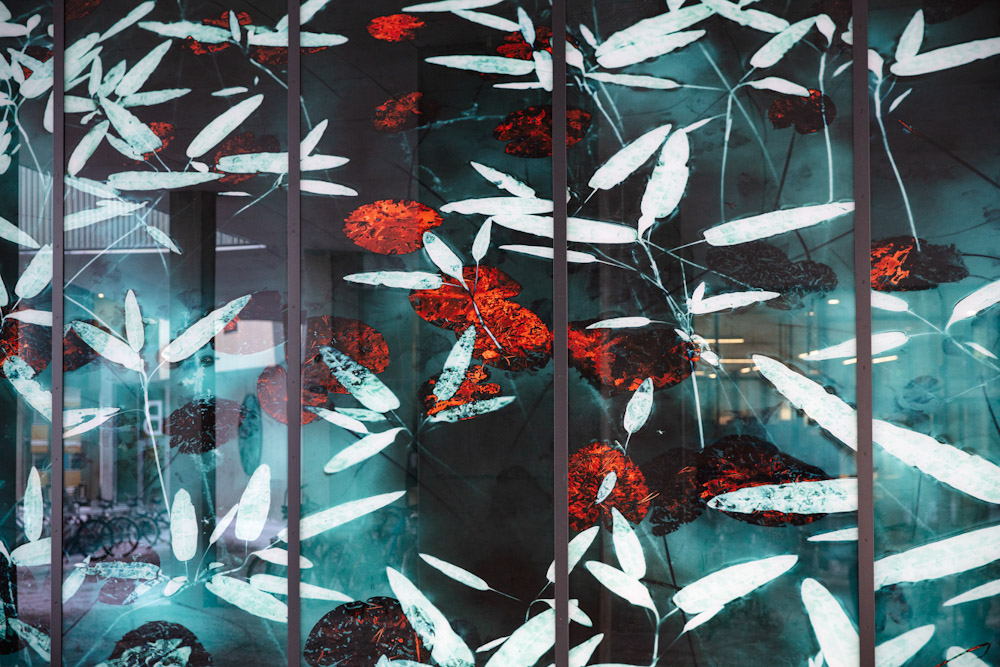 The two-part artwork Lumpeet by the photographer Santeri Tuori is located in the building of the Turku Student Village Tyyssija. The work depicts water lilies and aquatic plants. The video-controlled LED light grid that lights up in the evenings brings new layers to the work.
The inspiration for the work's water and puddle theme came from the building's pond-like oval shape. The passage to the courtyard is like diving through the structures. The staircase and upper platform located in the same courtyard make my thoughts go to being by the water.
Not only the reflections of the water surface and the sky, but also the underwater world can be seen in my water feature made of glass. I think the remote and mysterious atmosphere of the work suits the spirit of the building well. In the background of the work, you can see my long-term interest in Japan and the visual art traditions there.
The work is described with this particular space in mind. Its size and shape were determined after visits to the construction site. The ceramic colors used for printing glasses have their own color scheme, which does not completely match the color schemes otherwise used in photography. Several test pieces printed on glass were needed to achieve the correct color, darkness and contrast. They were also used to test the LEDs and determine the correct density and spacing of the LEDs.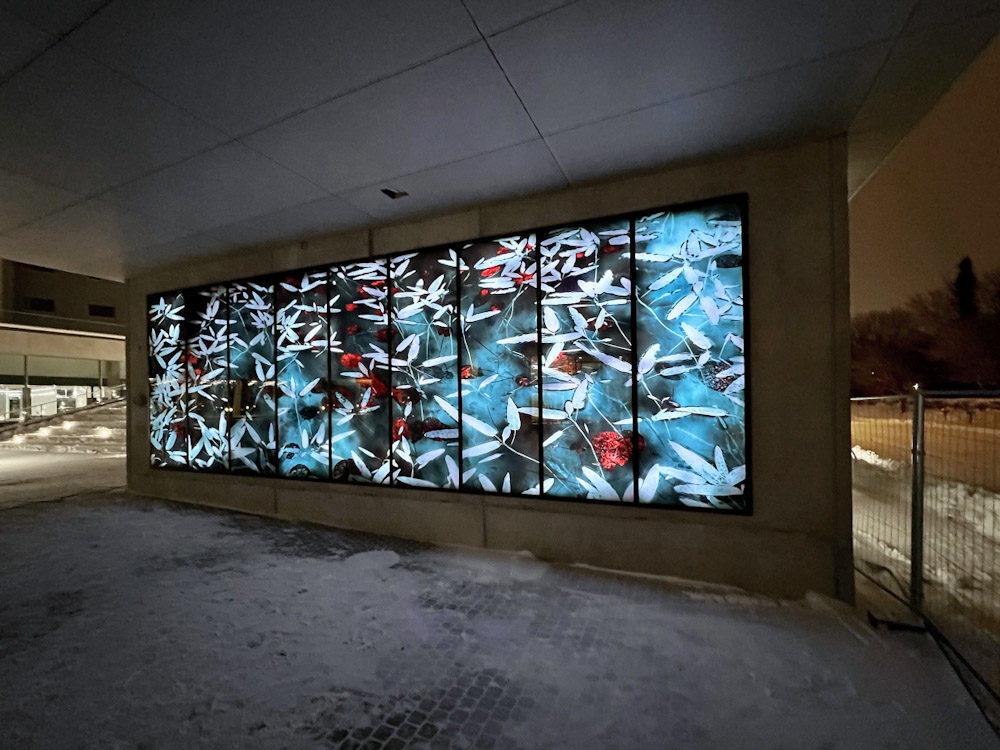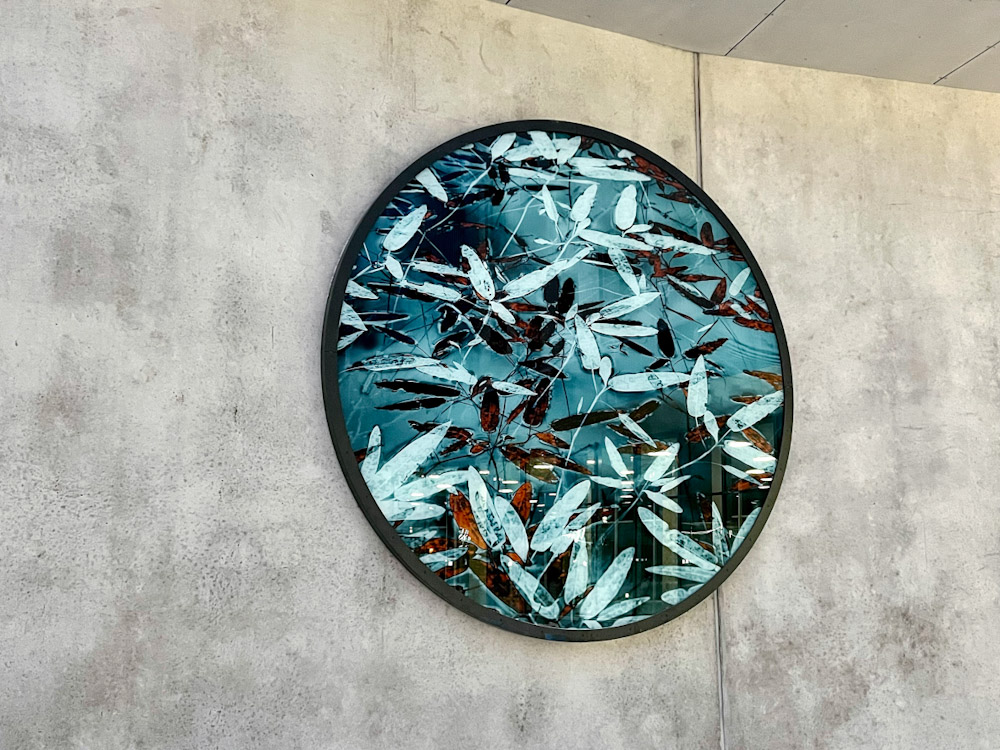 Santeri Tuori
Santeri Tuori (b. 1970) studied photography at the University of Arts and Sciences (now Aalto University) and law at the University of Helsinki. Like his studies, his work is characterized by multidisciplinary and crossing boundaries. Tuori became known for his works combining photography and video. The subjects of the works stemmed from the classical traditions of portraiture and landscape painting. For example, Tuori photographed the same landscapes on the island of Kökari, part of the Åland archipelago, for several years. In the final works, the photo and video images taken from the same place merge. The works consist of several overlapping layers of images that can be heard through each other. The works emphasize their spatiality and temporality. The sound, designed with sound designer Mikko Hynninen, also plays a significant role in these works. The photograph and the video image combine, creating something new at the same time, which cannot be directly returned to either.
Nowadays, Tuori has increasingly worked with photography as well. His photographs also show layering, the multi-level presence of time and a strong connection to the traditions of fine art. The public artworks made by Tuori have expanded our understanding of photography and its use even further. Tuori's work has been exhibited in several leading museums and galleries both in Finland and elsewhere. In Finland, he is represented by Galerie Anhava.